Olga Nayda, The Two Towers, Dubai Internet City.
About pictures of skyscrapers
Olya Naida was visiting Dubai Internet City. She paid attention to the skyscrapers that can be seen from anywhere in the Innovation Hub, which is part of Dubai Internet City. Olga Naida walked along the university campus, captured Dubai Knowledge Park and Heriot-Watt University, Middlesex University, Abu Dhabi University, University of Bradford Regional Hub, SAE institute.
However, skyscrapers kept Olga busy. She took a few shots of Business Central Towers on the way home and had to run through many angles to get the combination of close-ups and long shots.
Lacking a tripod, she had to use a disposable coffee cup as a prop to hold the camera. Night shots require slow shutter speeds, which means the slightest movement of the camera could ruin the shot.
After the camera has been secured, it's time to guess when a car will pass by to leave elongated traces of light in the shot.
It took me about 10 tries to get the exact same shot with the right exposure and composition.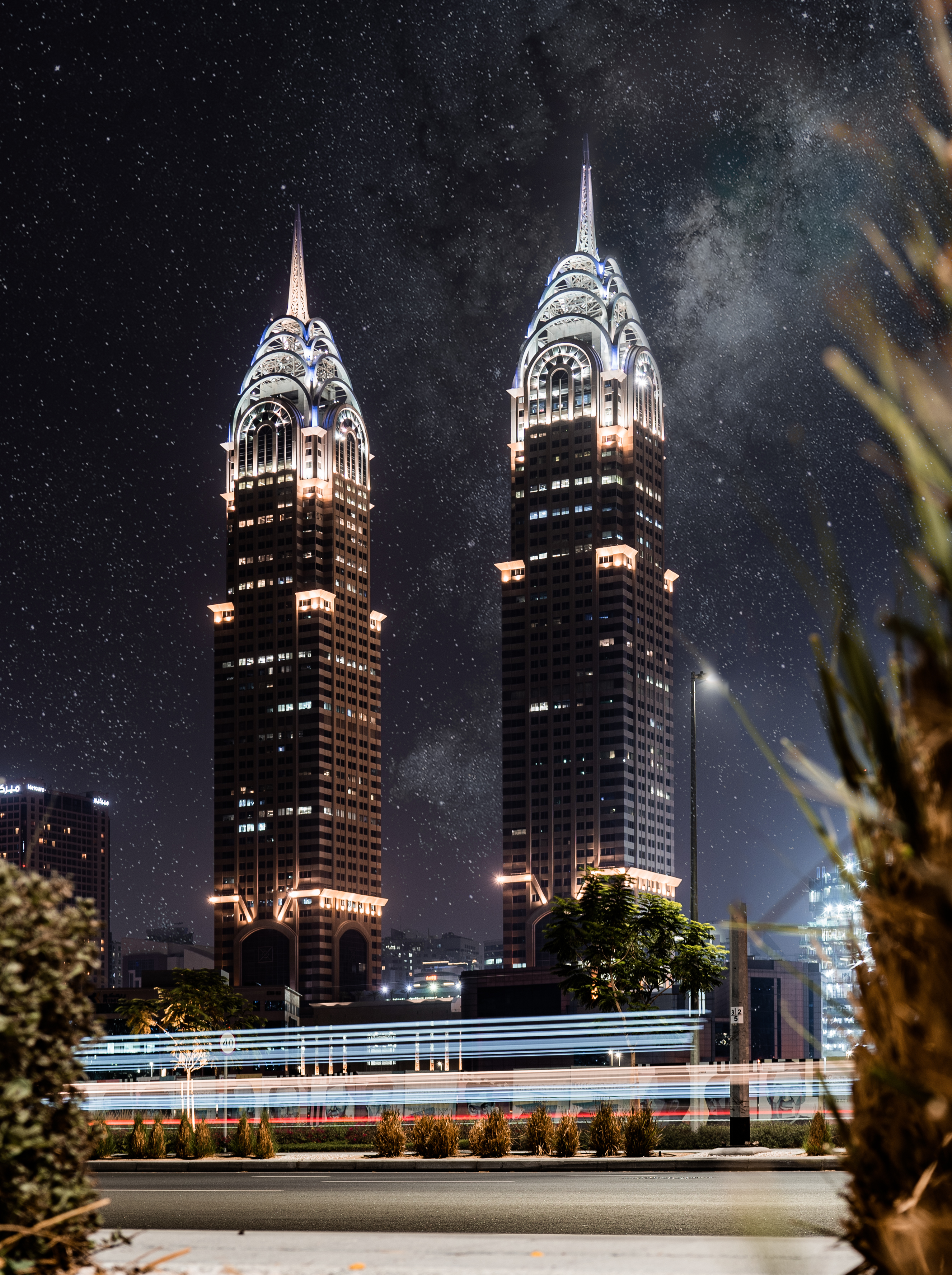 What do you think?